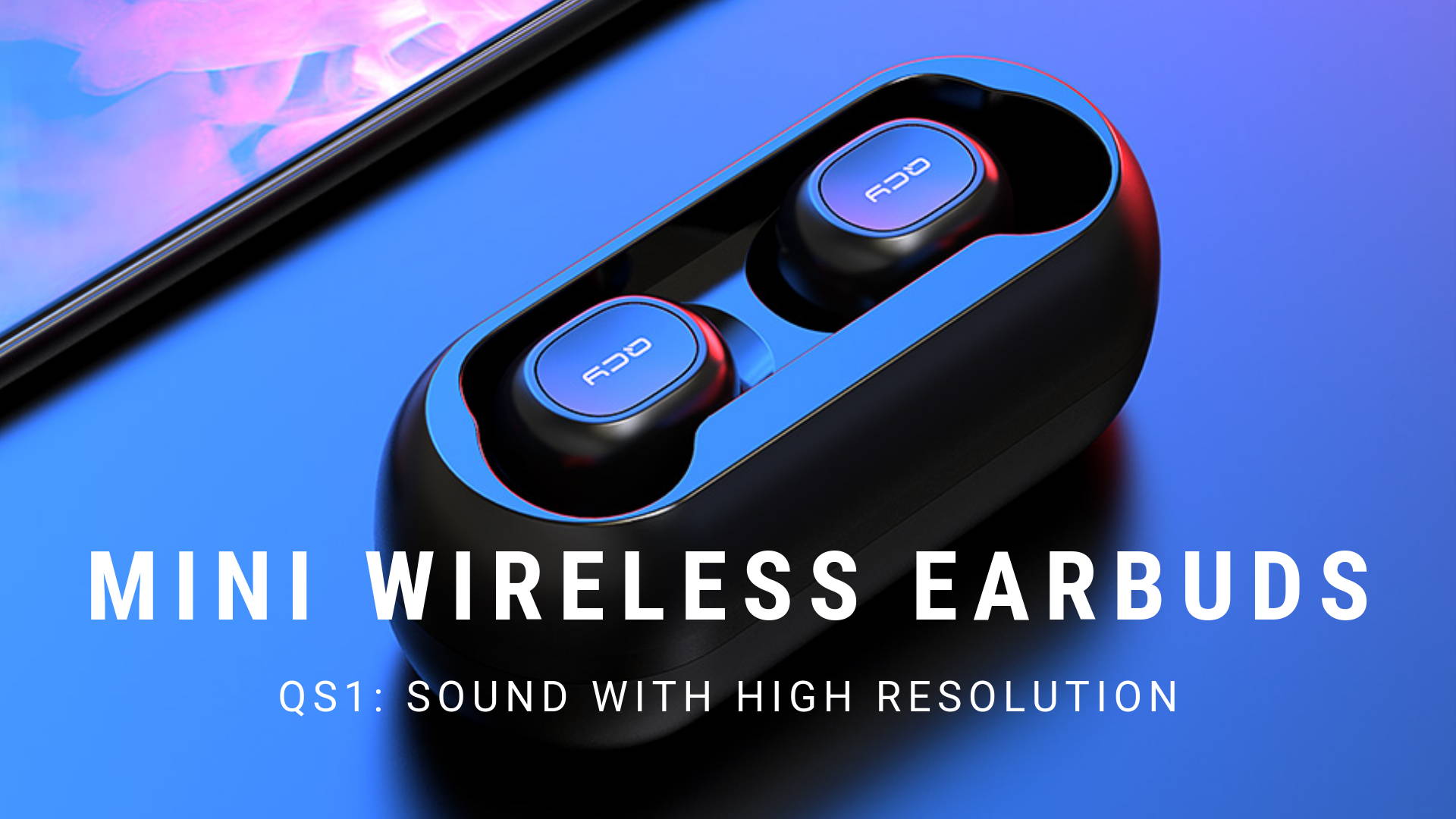 ---
---
The mini dual V5.0 Wireless earbuds pack an awesome technical punch. Its compact and designed with the current Bluetooth 5.0 specs, High Resolution sound, one step pairing, 4 hours of play time, Dual Microphone and Charging box. This small wonder with a big sound will surely optimize listening and communications capability at an affordable price.
Model: QR1
BT Version 5.0
Opr Range: 30+ ft
Charge Time: 2 hrs
Standby: 120 hrs

BT prof: HSP/HSP
Play Back Time: 4 hrs
Battery Type: li-ion
Battery (Earpods): 43mah
Battery (Chg Case): 380mah
BT prof: A2DP/AVRCP
+ Professional Realtek Chip, + Auto Pairing
+ Remarkable Acoustic Quality
+ HD Talking in Stereo Mode
+ Longer Battery life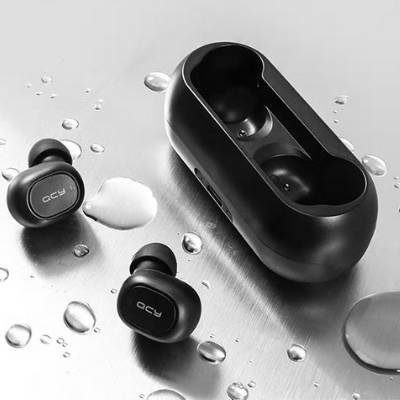 Earbuds pass the Splash proof water test, so wearing your earbuds outside in the rain or during one of your crazy sweaty gym workout sessions is no problem.

This unit has a 3.7v/380 mAH capable charging case that provides & extra 20 hrs of battery recharging power for the earbuds. Case utilizes a Micro USB port for recharging case.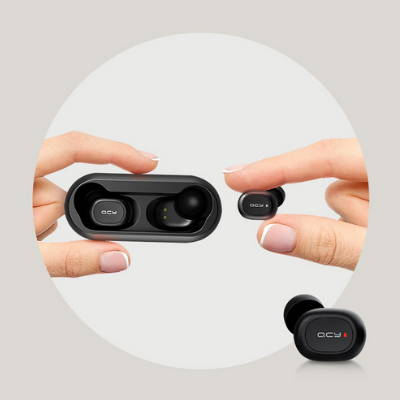 When earbuds are pushed into the charging case they automatically turn off an immediately begin its 3.7v/47 mAH 2 hour recharging sequence. Upon Removing, earbuds power on.

---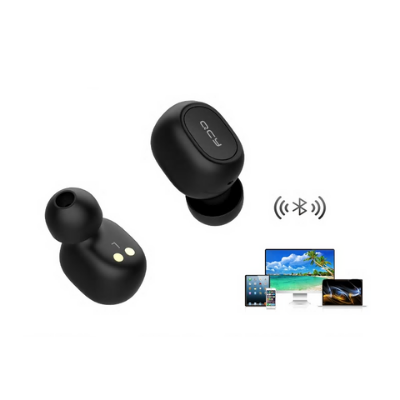 Earbuds intelligent compatibility with Bluetooth enabled devices ensures connection with Smartphones, Tablets, laptops, Smart TVs and various other Bluetooth devices.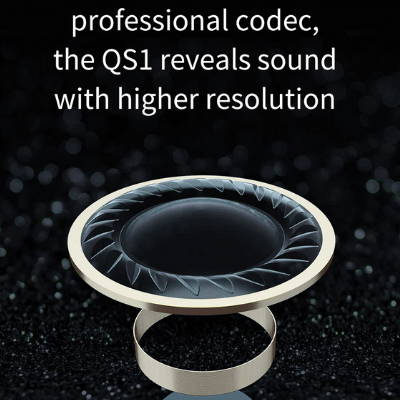 With Earbuds advanced BT 5.0 chipset and embedded AAC/SBC codec software, it creates High Res sound with delicate detail. Immerse yourself into the world of music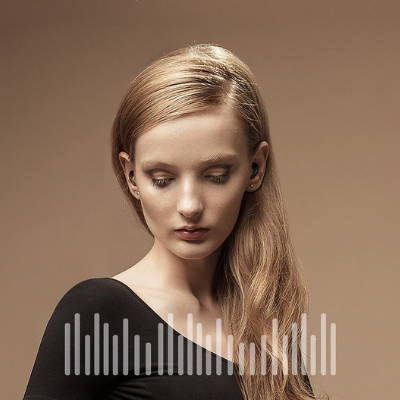 The earbuds have a built in active noise isolation capability, delivering crystal clear talking and communication in stereo mode

"Tracked all the way. The quality of packaging and sound is excellent! Bass is present! Sits in the ear comfortably. I recommend! "
Testimonial 1
25 APR 2019, 06:14

Great price. Used it to answer calls and the audio is super clean, just press the button! Worth it!! Arrived days ahead of time!!"
Testimonial 2
14 JUNE 2019, 16:48
"Just phenomenal...easy to pair, has an instruction book, easy to charge, and the sound is amazing for music. Great for talking."
Testimonial 3
24 JUNE 2019, 18:04